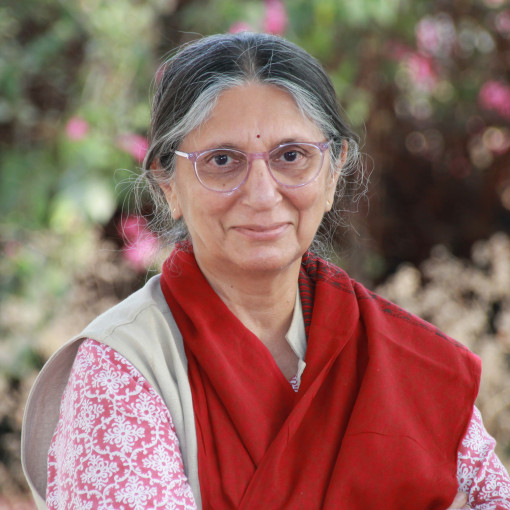 Meera Mehta
Center Head
Meera Mehta is a Professor Emeritus at CEPT University and the Center Head of the Center for Water and Sanitation. She has over 45 years of experience in water, urban development and infrastructure finance. Her experience spans countries in Asia and Sub-Saharan Africa.
She served as the Director of School of Planning at the University in 1992, before joining the USAID's FIRE-D Project in India, and later the World Bank and its Water and Sanitation Program in Africa. She has consulted widely for national and international agencies including UNICEF, World Bank, ADB, WaterAid, HIC, Government of Netherlands. She has written widely and published papers on housing, urban development, water and sanitation and
financing. She is currently one of the Editors for the IWA's WASH development journal.
In 2008, she spearheaded, jointly with Dinesh Mehta, the Performance Assessment System (PAS) Project at CEPT University, supported by the Bill and Melinda Gates Foundation. She leads the projects with BMGF and other funders at the Center. She also contributes to courses at the Faculty of Planning, CEPT University.
She was on the board of the Stockholm-based inter-governmental organization Global Water Partnership (GWP). She is currently on the board of IRC, a global not-for-profit organization driving resilient WASH systems across the world through research and advocacy. She was a member of the working group for the WHO-UNICEF post-2015 deliberations for water supply and sanitation. She has also been a member of various national and international Technical Committees related to water and sanitation.
She has studied Architecture and Urban Planning and has a Ph. D. in Economics.