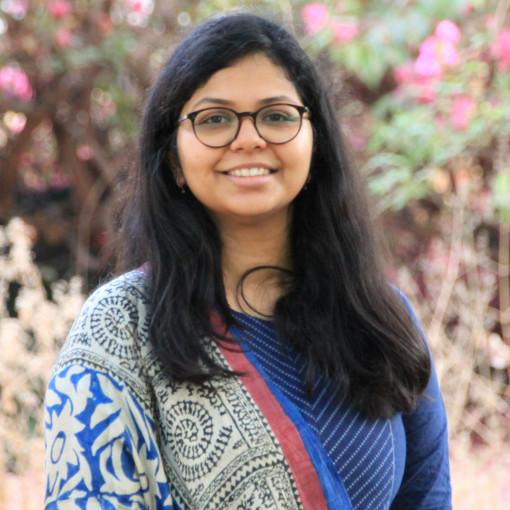 Shaily Gandhi
Deputy Center Head
Shaily is a GIS expert with more than 10 years of experience. She is a PhD from CEPT University in Geospatial Technology and has expertise in bridging the gap between GIS & governance.
Shaily has been recently awarded the Geospatial World 50 Rising Star for the year 2023 by Geospatial World. She is also the Program Chair for the M.Tech program in Geomatics (MGeo) at the Faculty of Technology. Her involvement at CRDF & CEPT University will continue to strengthen the relationship between academics and practice.
Shaily is an executive committee member for the Committee on Data of the International Science Council (ISC) and Joint Secretary of ISRS and ISG, Ahmedabad Chapter. She is the student branch counsellor for the IEEE GRSS Student branch at CEPT University. She contributes to important research projects as a Data scientist and GIS expert with different centers at CRDF. She works closely on projects with DST, GIDB, ISRO, GIZ, CODATA, MHT and Nagoya.
Shaily is a Doctorate from CEPT University Ahmedabad, she holds a Masters degree in Geoinformatics from Symbiosis, Pune and is a BCA from SLICA, Ahmedabad. Shaily is keen on exploring the implementation of GIS and data science in the domain of Urban Analytics. Her core interest lies in exploring spatial technology for better decision-making along with defining spatial data standards for data interoperability for building future cities. As Deputy Center Head, CAG, CRDF, Shaily brings extensive experience to bear on GIS and data science.