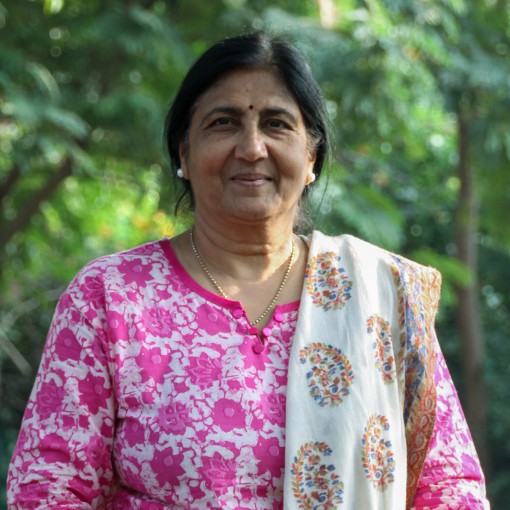 Anjana Vyas
Executive Director
Anjana Vyas has 38 years of rich experience in academia and applied research in geospatial technology. She has pioneered education and application of Geographic Information Systems (GIS) in the fields of governance, urban planning and management in the State of Gujarat. Her contribution in the field has been recognized by several academic and industry awards including the
ISPRS President Citation Award by International Society of Photogrammetry and Remote Sensing, Prague in 2016 and the National Geospatial Applications Award by the Indian Society of Geomatics in 2014. She serves as the Chairperson of the International Society for Photogrammetry and Remote sensing (ISPRS) technical commission and working group on education and outreach for the duration of 2016 to 2020 and is part of several national level advisory committees and working groups of the Department of Science and Technology (DST), Government of India.
Anjana teaches in the Masters of Technology (Geomatics) program offered by the Faculty of Technology at CEPT University. She has a PhD in economics and a Masters degree in Urban and Regional Planning.