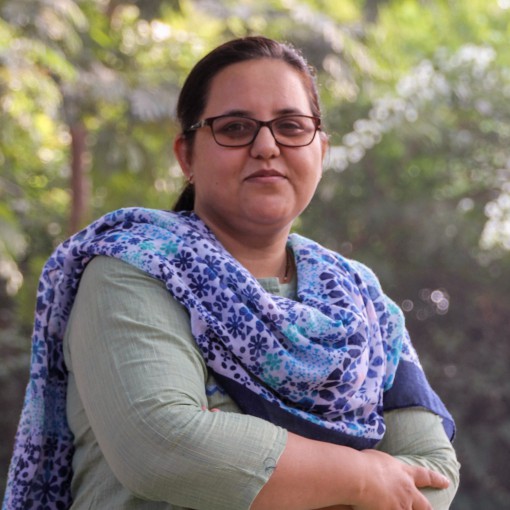 Nitika Bhakuni
Acting Center Head and Principal Researcher
Dr. Nitika is the Acting Center Head and Principal Researcher of the Center for Applied Geomatics (CAG). She is also the Associate Director of the Center of Excellence in Urban Transport (CoE-UT) at CRDF. As the Acting Center Executive Director, CAG, she brings her extensive experience to bear on improving research, advisory and capacity building related to the aspects of Geographic Information System for the built environment. She is also an Associate Professor at the Faculty of Planning, CEPT University.
Dr. Nitika has over 20 years of practical experience in working on a wide range of Planning and transportation projects in India and the UK. Her expertise in working with GIS Data Management Systems and advanced GIS has helped her in Urban Planning and the transportation sector.
As the Associate Professor at CEPT University, she teaches studio courses on urban planning and transport systems, and in the past have also taught courses on GIS and Spatial Analysis in the University. Her background in the field of Geography and Planning along with the quest to learn on the job has helped establish her as a GIS professional in India and the UK. Her professional journey began with Zoning Atlas for siting of Industries in Himachal Pradesh using GIS and database management skills. She then joined NIF, Ahmedabad as a GIS consultant setting up the GIS-based MIS for the organization.
She moved to the UK in 2003 where she worked with British Waterways as a Canal Project Officer and established a GIS-based auditing technique to provide access to audits for canal towpaths and integrating the same with SAP. Thereafter, she joined Mouchel Parkman as a consultant working on managing Ordinance Survey database licensing system and corridor assessment for the A5 Motorway system in Northern Ireland.
On her return to India in 2009, she joined CEPT University and worked with CoE-UT extensively on planning and transportation projects, where her expertise has been on GIS-based database management, spatial and network analysis in addition to strategic planning, land use transport integration, social and environmental impacts and transportation accessibility.
Some of her notable work includes land use planning for flood-prone areas in Surat; Integrated Mobility Plan, Benchmarking Urban Transport in Indian Cities, Ahmedabad region; Comprehensive Mobility Plan and Route Rationalization and Rapid Assessment of City Emission from Transport and Energy (RACE) tool.
She has a PhD in Transport from CEPT University, Ahmedabad, a Masters Degree in Geography from Punjab University, Chandigarh and a second Masters in Planning from School of Planning and Architecture, New Delhi.